Wedding Limousines Rentals
Call Us For Wedding Limousines Rentals In Orange County
1-800-856-1938 For Rates & Reservations
We Specialize in Orange County Wedding Limousines Service
Wedding Limousines - Many companies offer wedding limousine service in Orange County but we add in all the little extras that make a wedding limousine a wedding limousine! Little things like a happy driver eager to help you relax and enjoy the day and big things like a sparkling clean wedding limousine that arrives a few minutes early so you don't have to worry if it will be there on time!
Our Congratulations On Your Needing A Limousine For Your Wedding!!
This is no ordinary limo rental... this is a limo for wedding rental! Which means a super big day in your life is on it's way! Please accept our CONGRATULATIONS on your upcoming wedding plans and our sincere wishes for a long, happy and prosperous marriage for you two!! If you choose us to provide the limo for your wedding we will give you great service!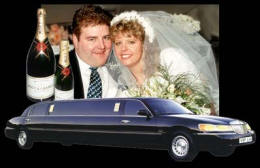 Things To Consider When Ordering Wedding Limousines Transportation
Avoid Using Multiple Wedding Limousines Services For Multiple Vehicle Weddings
If your rent limo for wedding or "limo service for wedding" list includes multiple vehicles such as limos, sedans, buses or a classic car you want to put one limo service in charge of all transportation to avoid confusion, especially on your wedding day! We are one of the few wedding limo services in Orange County that can supply you with sedans, limos and buses... in other words all the transportation you'll need! So be advised in advance... Using multiple wedding limo services, especially if they are not based in Orange County, causes wedding day transportation confusion! And the last thing you need to be doing on your wedding day is calling multiple wedding limo services trying to figure out who's picking up Gramma and Granpa.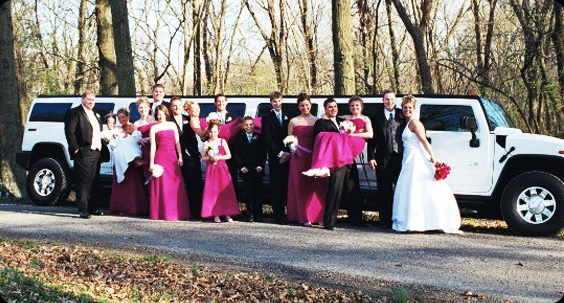 Size Of Limousine Rental For Wedding... Avoid This Mistake!
Planning the size of the limousine rental for your wedding is important! Wedding limousine rentals come in 6 or 8 passengers but many wedding limo services in Orange County advertise 10 passenger wedding limos... so here's the mistake to avoid... the standard 10 passenger limo seats 8 in the back plus the driver and up front passenger seat! So you won't be able to get a 10 person wedding party with big wedding dresses etc into a 10 passenger limo because they just won't fit. You'll need two limos for that! For a more economical and fun way to transport a 10 to 20 passenger wedding party consider a Hummer limo! They are very popular for weddings because the bride and groom and the whole wedding party usually fit in one limo!
Rent A Hummer Limo Rental For Your Wedding And Save Money
Cut your wedding limo rental cost with a Hummer limo rental for your wedding day! Limo cost for wedding celebrations in Orange County can be cut down by using one large limo instead of two or three small wedding limo rentals. A 4 hour hummer limo rental on a Saturday afternoon can be as low as $360! You'll spend less for one large Hummer limo rental than for two or three small limos! Click Hummer limos in orange county to see our Hummer limo choices.
Wedding Limo Packages Orange County CA
Need limos or party buses for bachelor and bachelorette parties? How about sedans or charter buses to pick up incoming guests at airports or to shuttle them from the hotel to the ceremony or from the ceremony to the reception. The more vehicles you need the more flexible we can be on pricing so please call and ask about our exciting limousine wedding packages!
Compare Rates For Wedding Limo Service In Orange County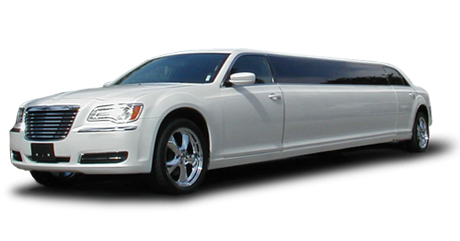 When you compare rates for wedding limo services in Orange County it's important to remember reliability! They may offer the cheapest wedding limo prices in Orange County but before you jump on that cheap price stop and think what happens when the limo you hire for your wedding is late or doesn't show up because they forgot about you or the driver got lost or the limo broke down on the way to pick you up!! The stress factor goes right through the roof at that point! So please don't put yourself at risk just to save $50 on your wedding limo rental.
One Of The Best Wedding Limo Services in Orange County
That's what our customers tell us again and again about our wedding limo service! That's because we know Orange County residents expect a high level of service and we do our best to deliver it to them!
Our limos are newer, squeaky clean and well maintained! And we pay our drivers well so we get the cream of the crop in terms of driving and customer service skills! We treat each customer the way they want to be treated! We know a young party group wants to get a little crazy, a wedding party may need to grab a little relax time in the limo and a corporate group wants a more executive experience in the limo! So we adapt to our customers needs.
Standard Limo Cost For Wedding In Orange County
What's the cost of limo for a wedding in Orange County? Wedding limo cost is on the mind of all wedding planners be they professionals or the bride herself! What is the wedding limo cost? It's just one of those expenses you have to factor in... limo cost for wedding service!
So here's the good news on the cost for wedding limo rentals in Orange County! The cost of a standard limo for basic wedding limo services is as low as $240 for 3 hours mid week and $320 for 4 hours on Saturday afternoon! And those rates include all charges.
Hummer Wedding Limousine Prices In Orange County?
Wedding limousine prices vary from company to company but our Hummer wedding limousine prices are, in our opinion, the most reasonable in Orange County. Our hummer wedding limo price is just $360 mid week and $440 on weekends up to 5pm. When it comes to keeping limo prices for weddings low we think a Hummer limo is the way to go!
Limo Wedding Cars In Orange County
Well you are probably getting close to scratching limo rental for wedding off your list of things to get for your wedding but you may still be thinking of getting a wedding car for your trip to the altar! We do not stock classic wedding limo cars but we have an affiliate that offers very nice ones. Because they only go out once in a while and then usually only for an hour or so these wedding cars are pricey. For one hour think in the price range of $350... for more hours the price starts to go down.
Wedding Limo Bus In Orange County CA
A wedding limo bus is another good way to cut your wedding limo cost down! As you might guess, we offer wedding limo bus packages too! Our Orange County wedding limo bus rentals come with limousine interiors or charter bus interiors. To learn more about the interiors and bus sizes we offer click orange county party bus rentals or for basic wedding bus rentals for transportation for your wedding guests' maybe you would prefer one of our orange county charter bus rentals.
The Most Important Wedding Limo Information Of ALL
We hope we helped you sort out your wedding limo rental choices and of course we would be proud to be the provider of all your wedding limo services in Orange county so please feel free to call us for advice, suggestions or to make reservations for your wedding limousine rental service. Thank You!
Call 1-800-856-1938 For Rates & Reservations
    orange county limousine   hummer limos orange county  
orange county party bus   orange county wedding limos   airport service  
www.Orange-County-Limousine-Service.com 
Orange County Limousine Services
1-800-856-1938