Limo Rentals In Orange County
Call Us For Limo Rentals In Orange County
1-800-856-1938 For Rates & Reservations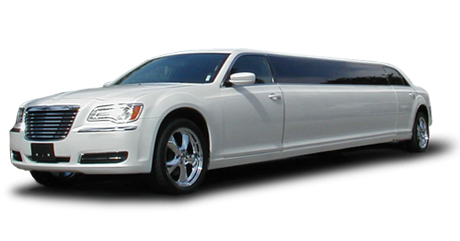 Orange County Limo
Whether you just need a quote or you are ready to book our Orange County limo service; please use our instant quote by booking online . If you are new to renting a limousine and need some more information before you call for a reservation, read our limousine rental guide.
Limo In Orange County
Call us to rent any size limo in Orange County. We can provide you with a 4, 8 or 10 passenger black, white or even a black and white "tuxedo" limousine service in Orange County!
Orange County Limo Service
We are one of the Orange County limousine Service providers that offer our customers a full range limousine service. By that we mean we will go out of our way to accommodate your special needs. Late pick ups, point to point transfers, decorate the limo for special occasion. Just ask us!
Limo Service in Orange County
If you are searching for way above average limousine service in Orange County. Try us today! We will do everything in our power to make your trip, transfer or event a memorable one. Are looking for an Orange County Luxury Limousine Company? If yes, please click on the link.
Your Orange County limousine Rental Beverages
We will stock plenty of name brand sodas, bottled water and plenty of ice in your Orange County Limo Rental. We will also add 2 or 3 decanters of liquor upon request, (usually vodka, rum, bourbon). Some of the other limousine services in orange county have reverted to charging extra liquor or serving super market brand sodas to save money!
One Of The Best Limo Services In Orange County California
That's what our many repeated customers say about our limo service! They say that because we serve up sparkling clean limousine and we are very particular about being at the pick up point a few minutes early so no one stresses! The limousine rentals have various upscale interior designs and everything works... sound system, ac, lights etc. And to ice the cake on our limo services in Orange County we throw in a friendly, experienced chauffeur to provide you with excellent customer service. Ahhhh... life's good!
Orange County Limo Prices
For more information on Orange County limousine prices. Please go to our Online Booking page and get instant quote for your trip.
Orange County Limo Rates
Our Orange County limousine Rates are very reasonable. Starting at just $55 per hour mid day, mid week and rising slightly during peak hours of demand.
Orange County limousine Bus Rentals
If you were looking for a limousine rental in Orange County you might also consider a limousine bus rental! They are great for groups of 12 and up! Check out our orange county limo bus specials and our limousine bus rentals in orange county just in case you want to get a little wild!
 Airport Limo Orange County
When you order up airport limousine service Orange County one of the key qualities you want in airport limousine service is "on time reliability". Our orange county airport limo service has a long history of reliability! We are very reliable and well known for on time service.
 Limo Companies in Orange County
We have developed some excellent working relationships with other limousine companies in Orange County! And from time to time we call upon them to help with product fulfillment for our customers. This works out very well for us, for them and most importantly you, our customer! We affiliate only with other fine Orange County limousine companies.
limousine Service Orange County CA
We are always striving to be the best limousine service in Orange County CA! It's not easy to to juggle all the state paperwork, the CHP inspections and the state tax forms and keep your eye on all the things that are so important to Orange County CA limousine service customers. Like always being on time to their pick up points and showing up with a nice clean limousine for them!  on time, with a nice
Call 1-800-856-1938 For Rates & Reservations
 orange county limousine   hummer limos orange county   party bus orange county    orange county party bus
orange county car service   orange county charter bus   orange county wedding limos   airport service  
Copyright © 2005 - 2012 All rights reserved.
Orange County Limousine Services
1-800-856-1938